Eagle Creek RFID Blocker Neck Wallet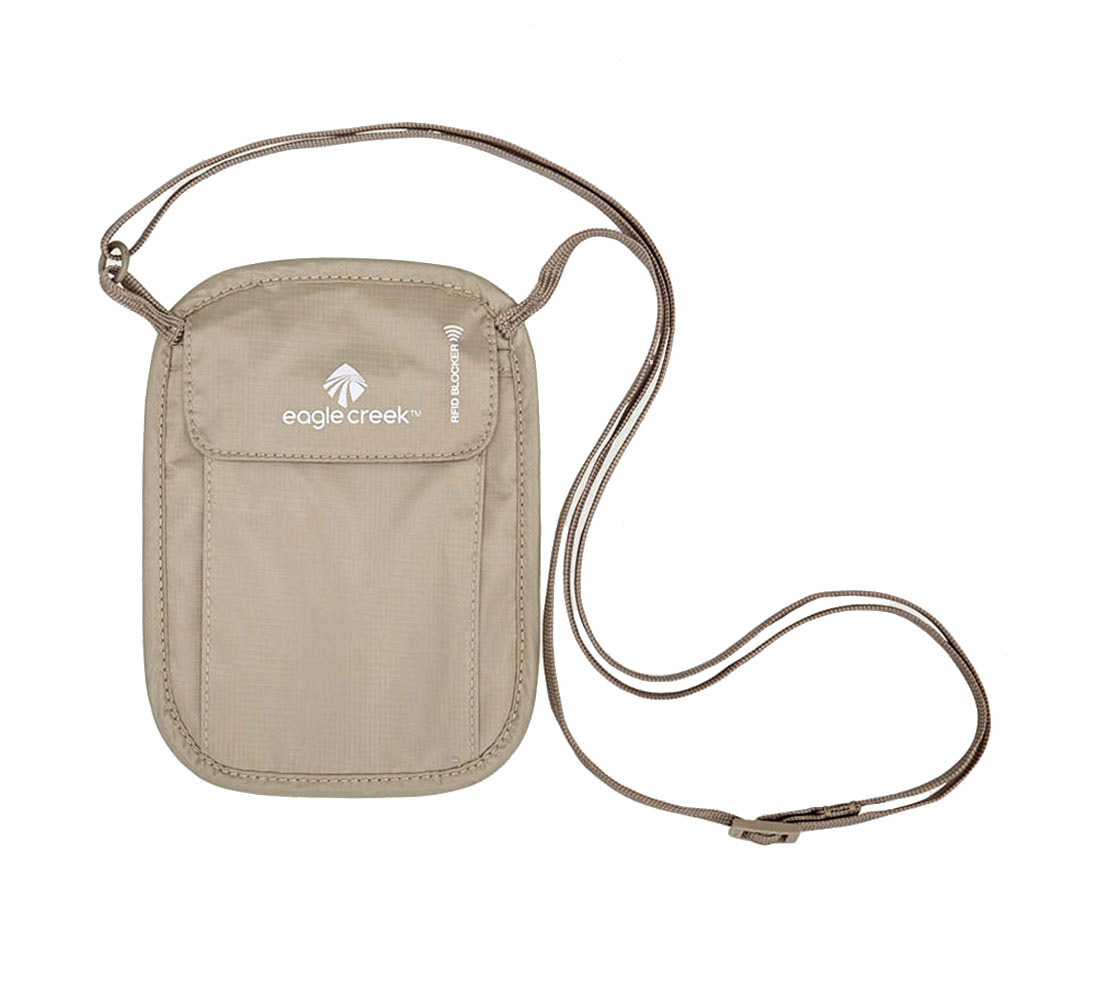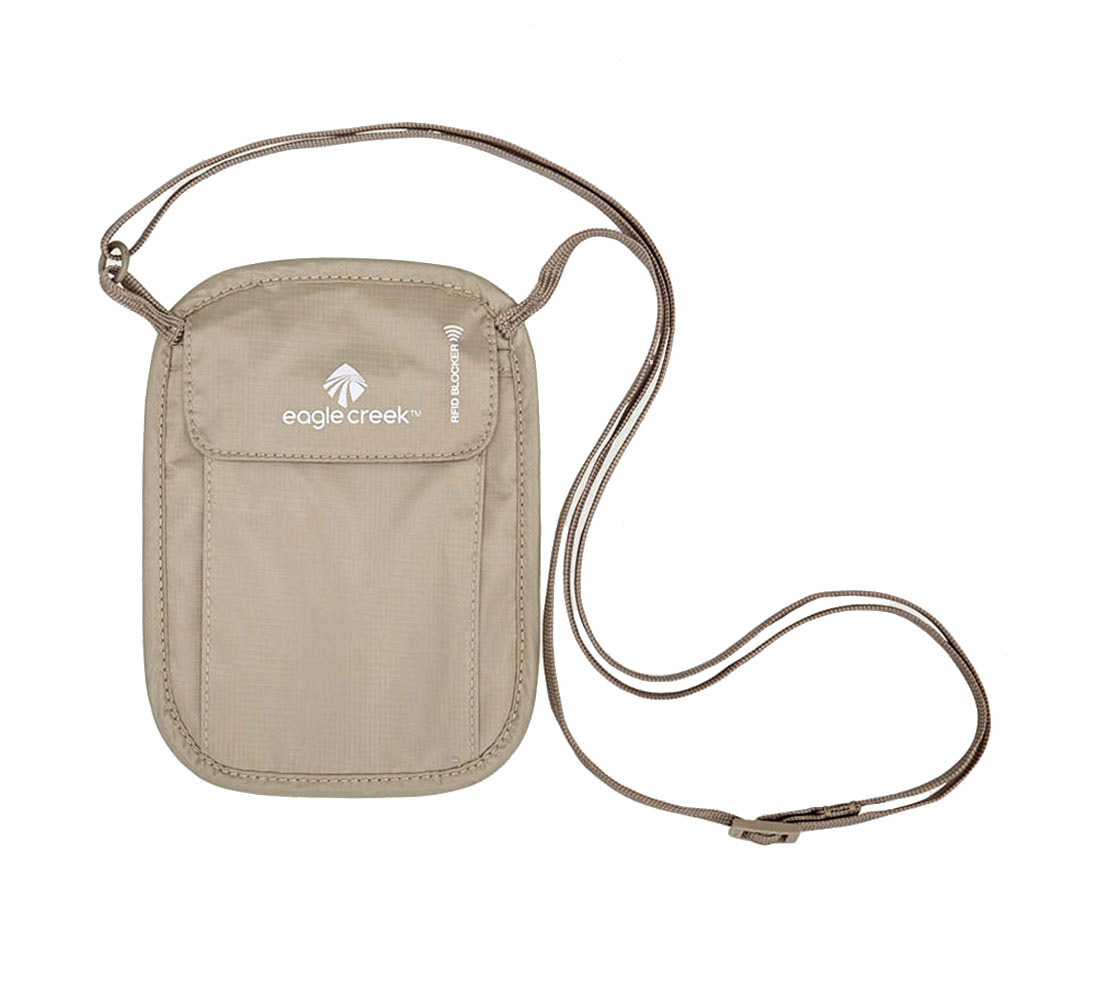 Eagle Creek RFID Blocker Neck Wallet
The Eagle Creek RFID Blocker Neck Wallet offers safety and security for any traveler. Keep your passport, travelers checks and cash in a safe secure spot, around your neck, next to your body, while you travel and site see.
Made of lightweight yet durable nylon ripstop with moisture-wicking and breathable mesh back panel, this neck wallet will be cool underneath your clothing even during those summer trips! The RFID Bloker Neck Wallet also has a main pocket and mesh divider to keep your passports and currency well organized.
Eagle Creek RFID Blocker Neck Wallet Features:
Size 5" x 7"

Weight 1 oz.

Materials Blocker Weave, 70D Nylon Ripstop, Wicking Knit Tricot Backing
What is RFID, and why is RFID blocking important?
RFID stands for Radio-Frequency IDentification.
It's very important to choose products with RFID blocking features because RFID chips are in personal identification items such as passports (all passports issued since 2006), credit cards, and debit cards. Thieves will use handheld RFID Readers or Scanners to intercept personal information.