Universal All-In-One Travel Adapter With USB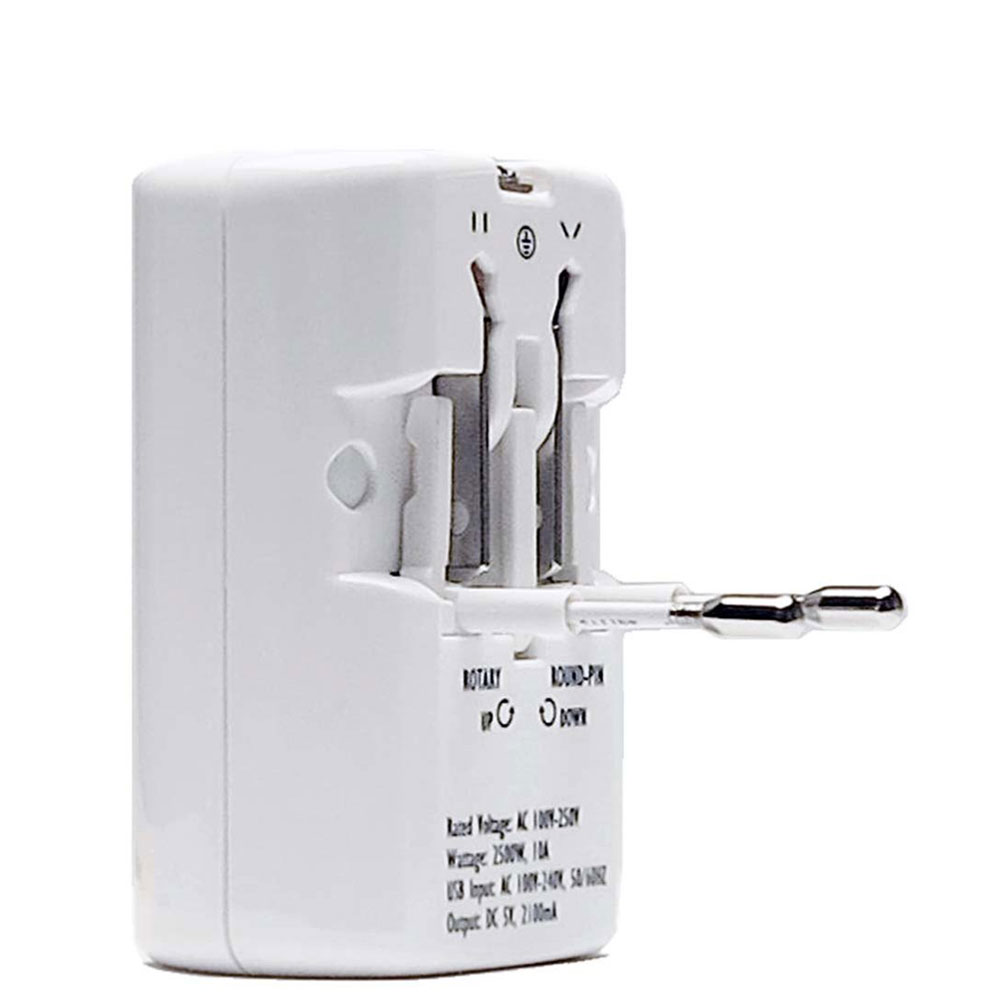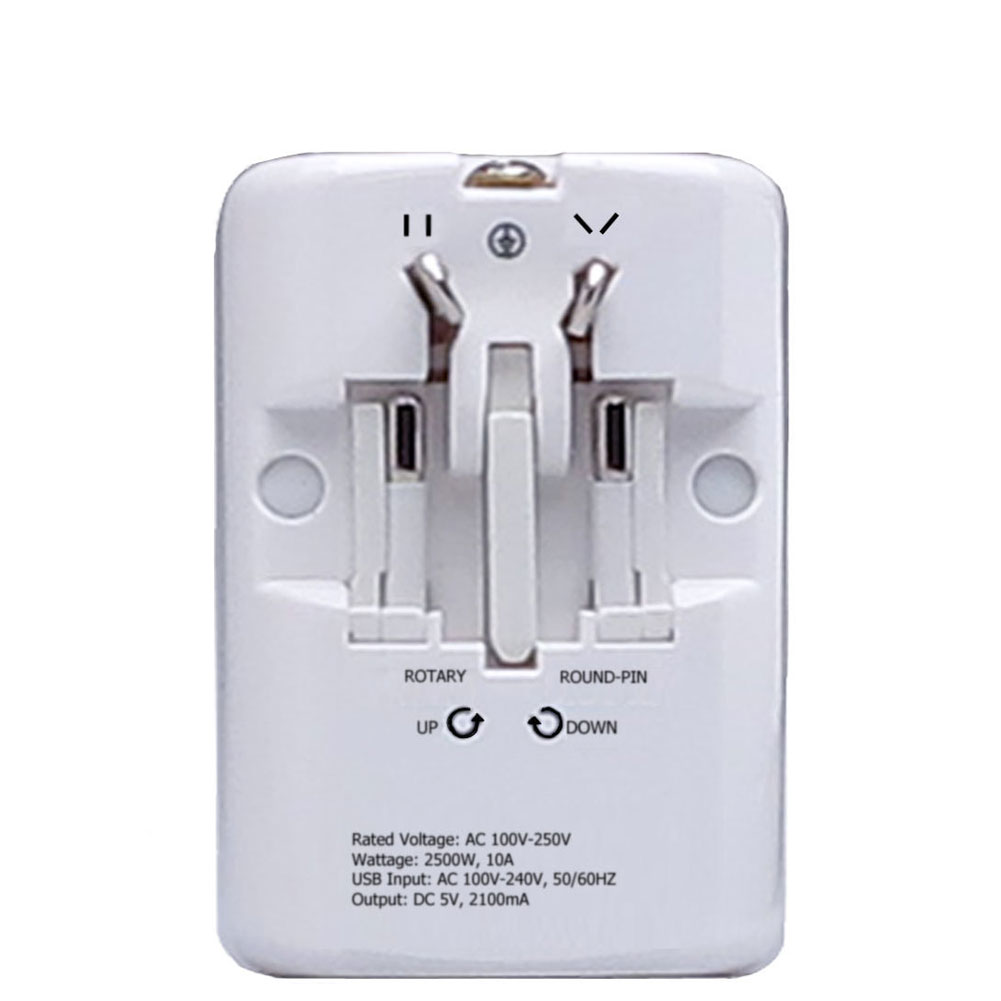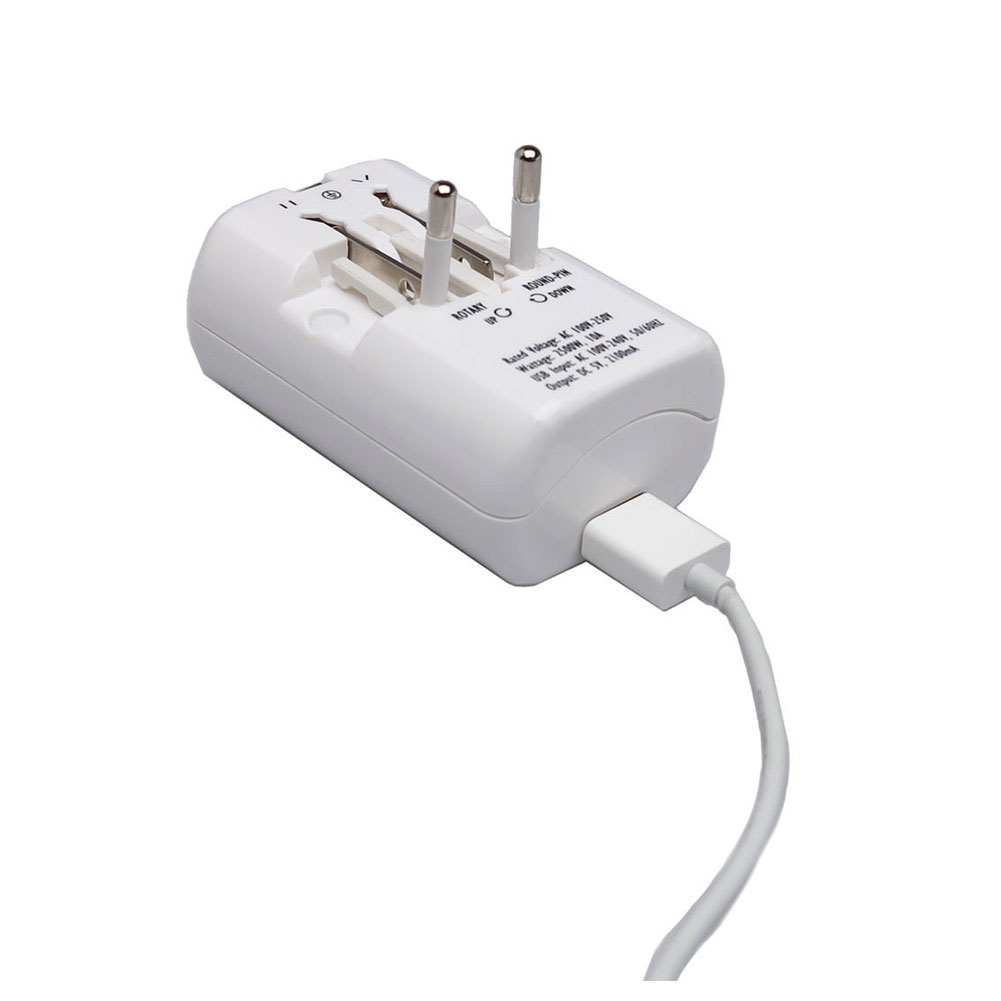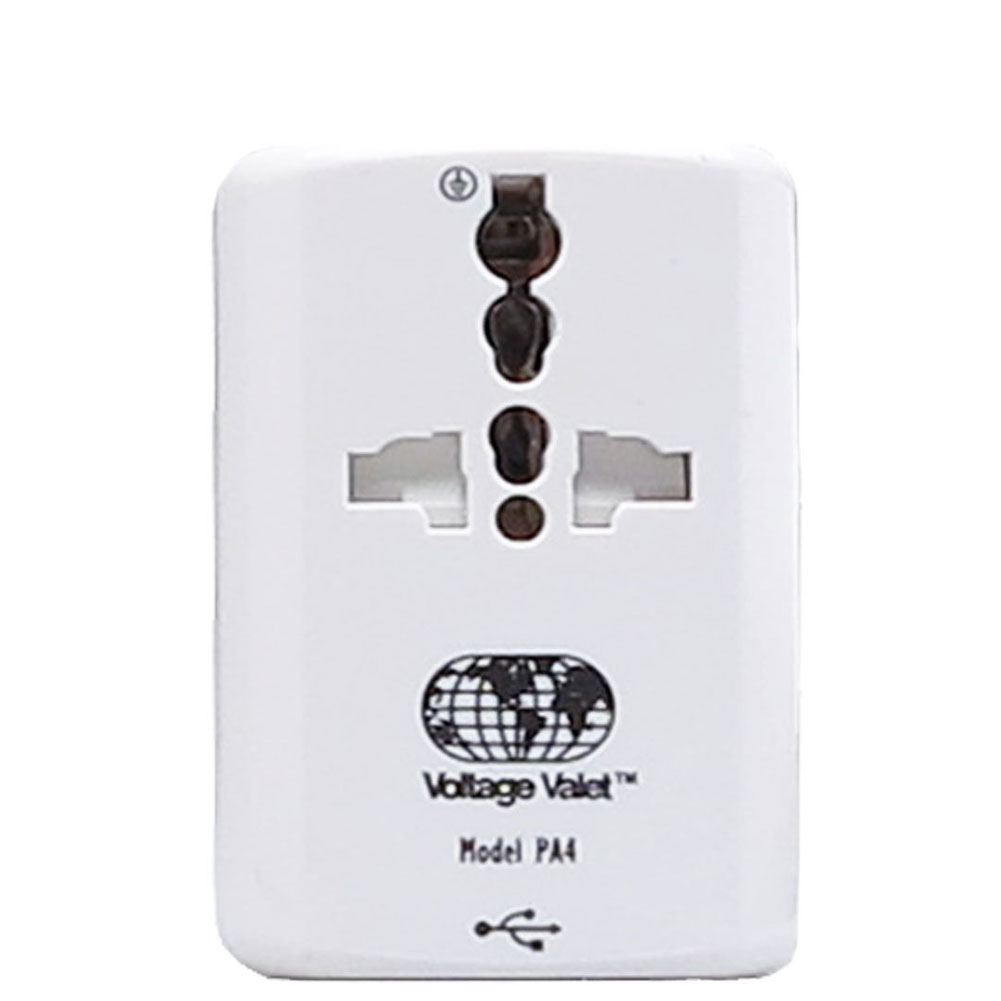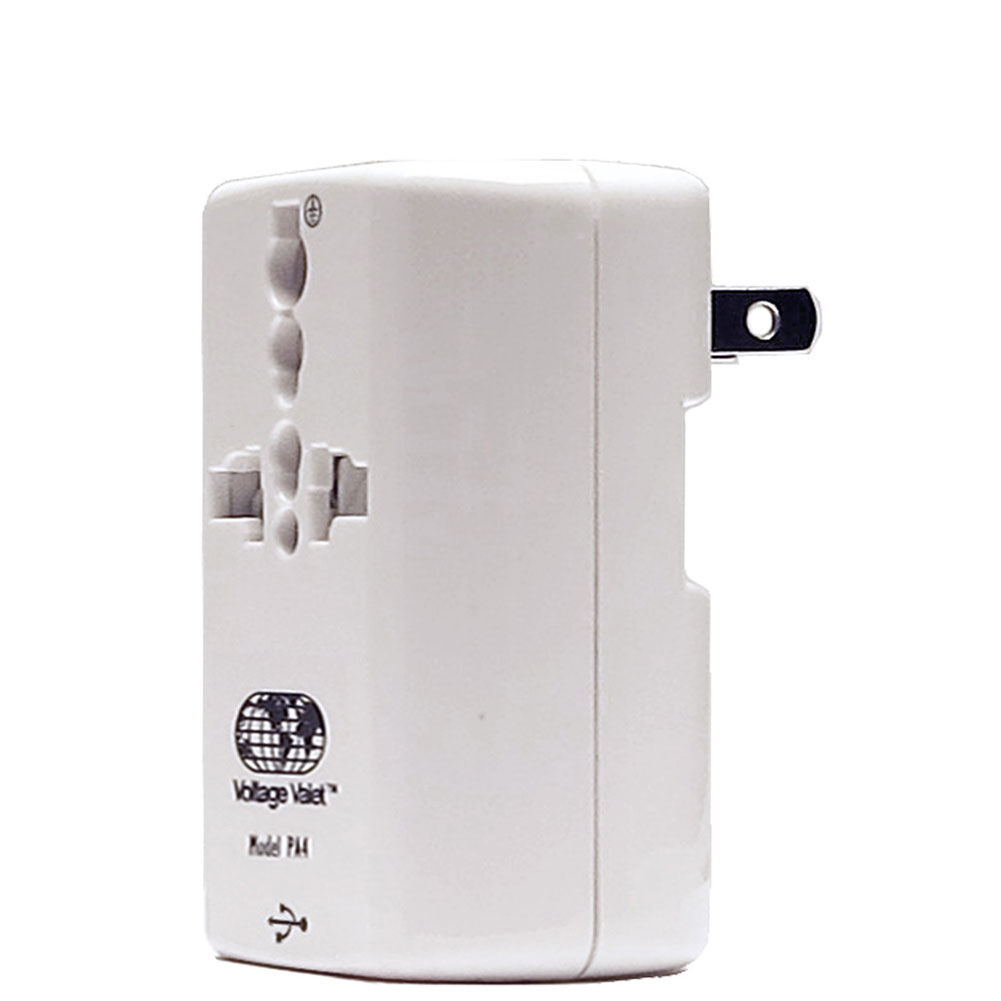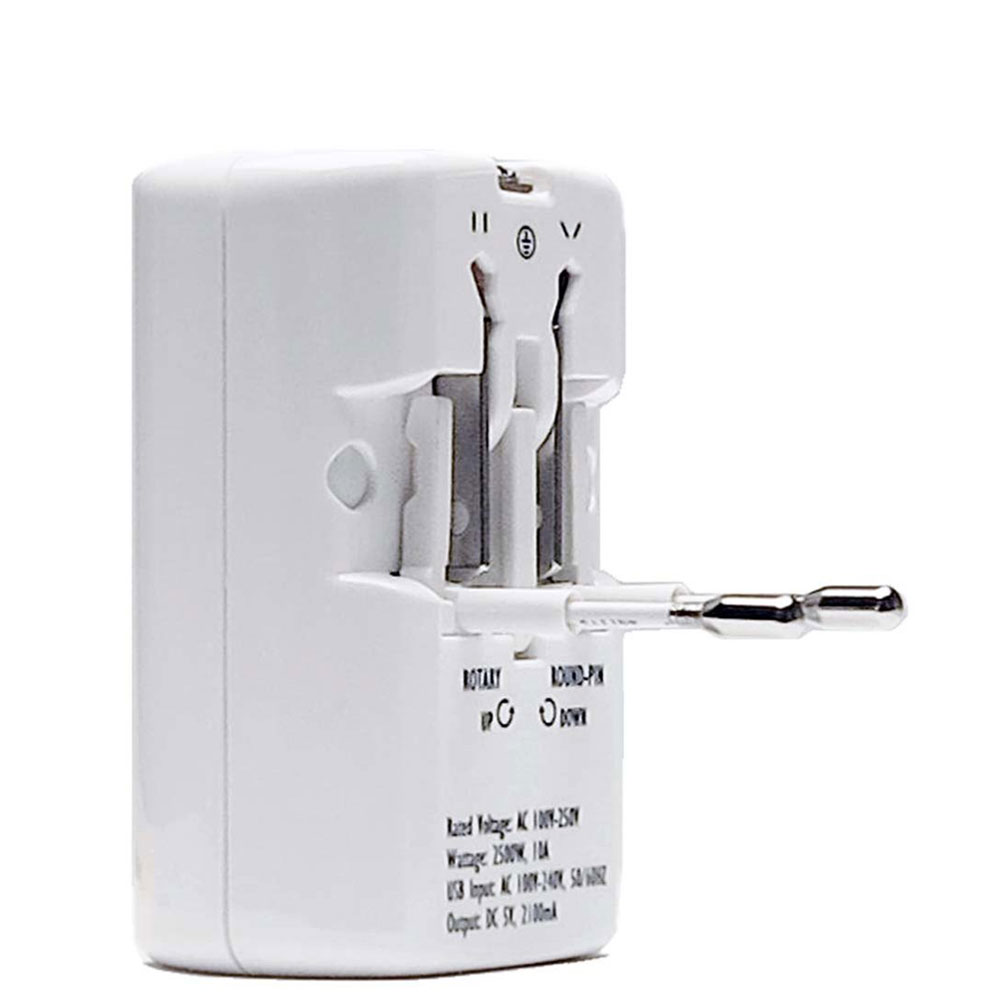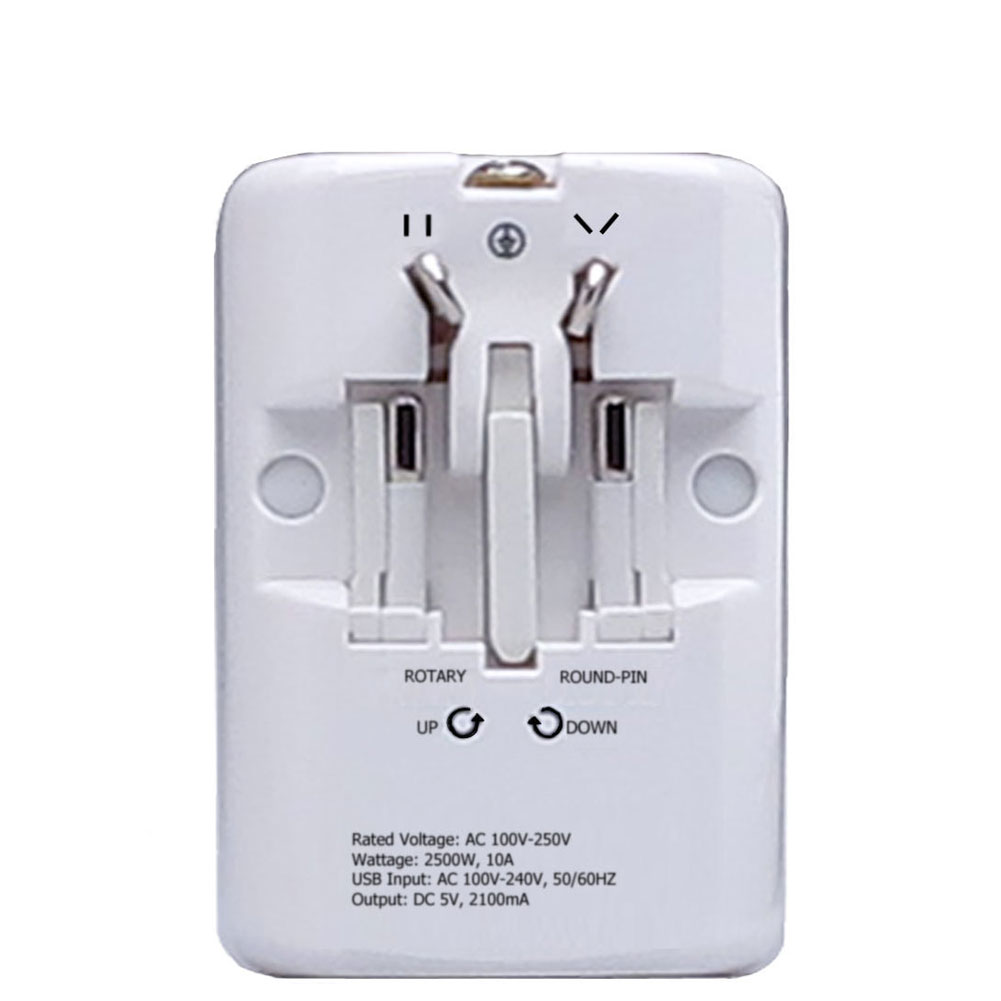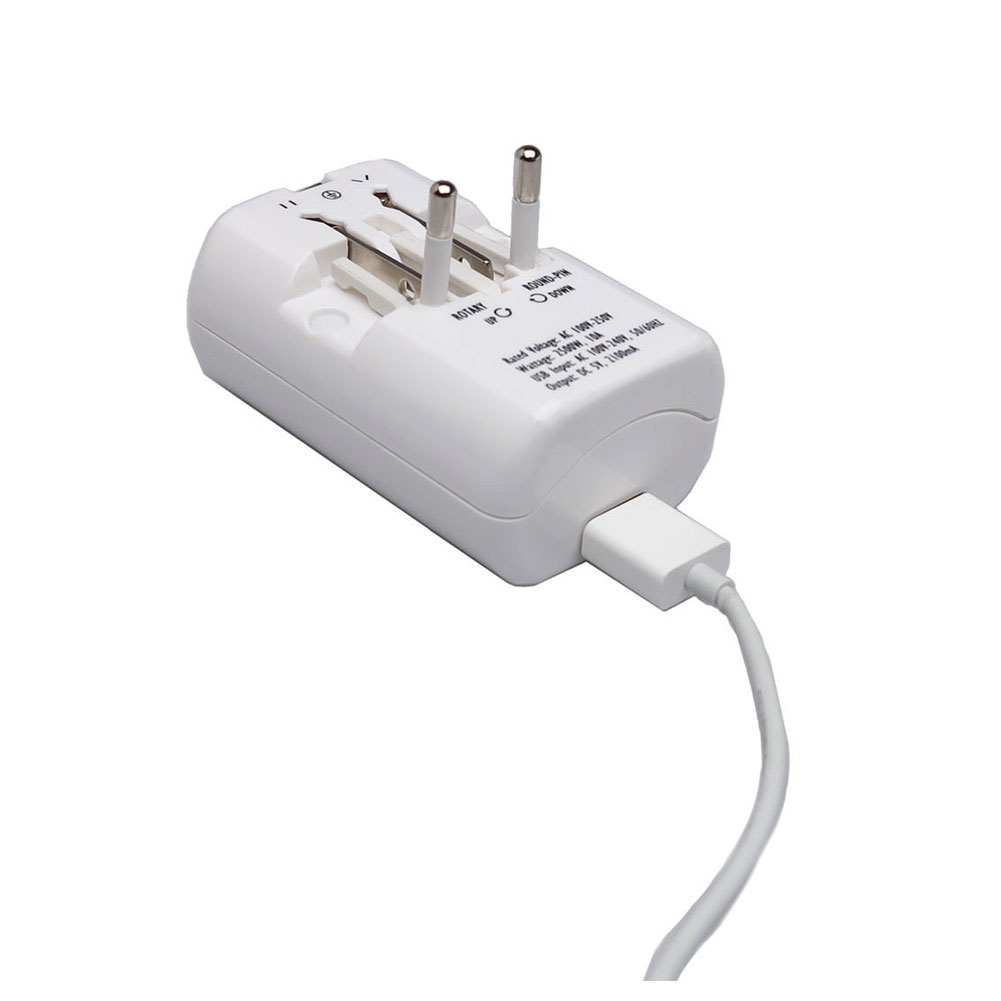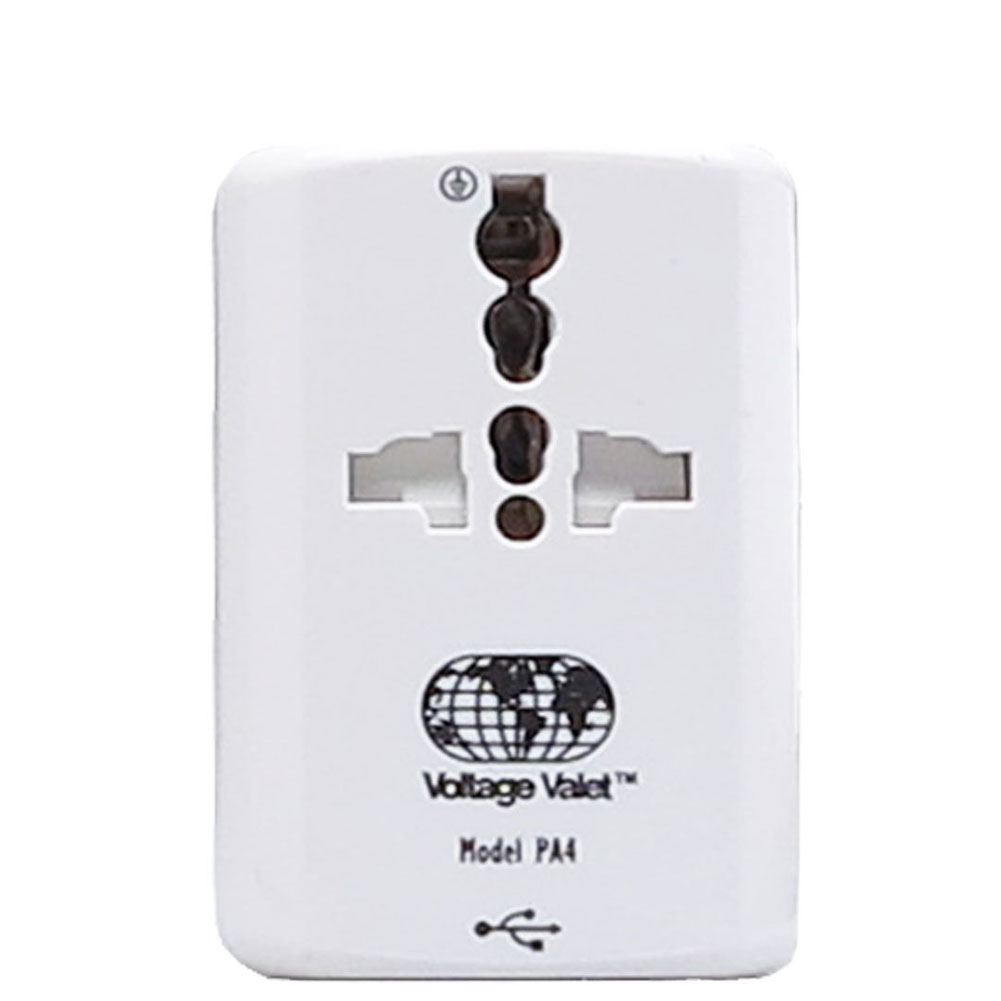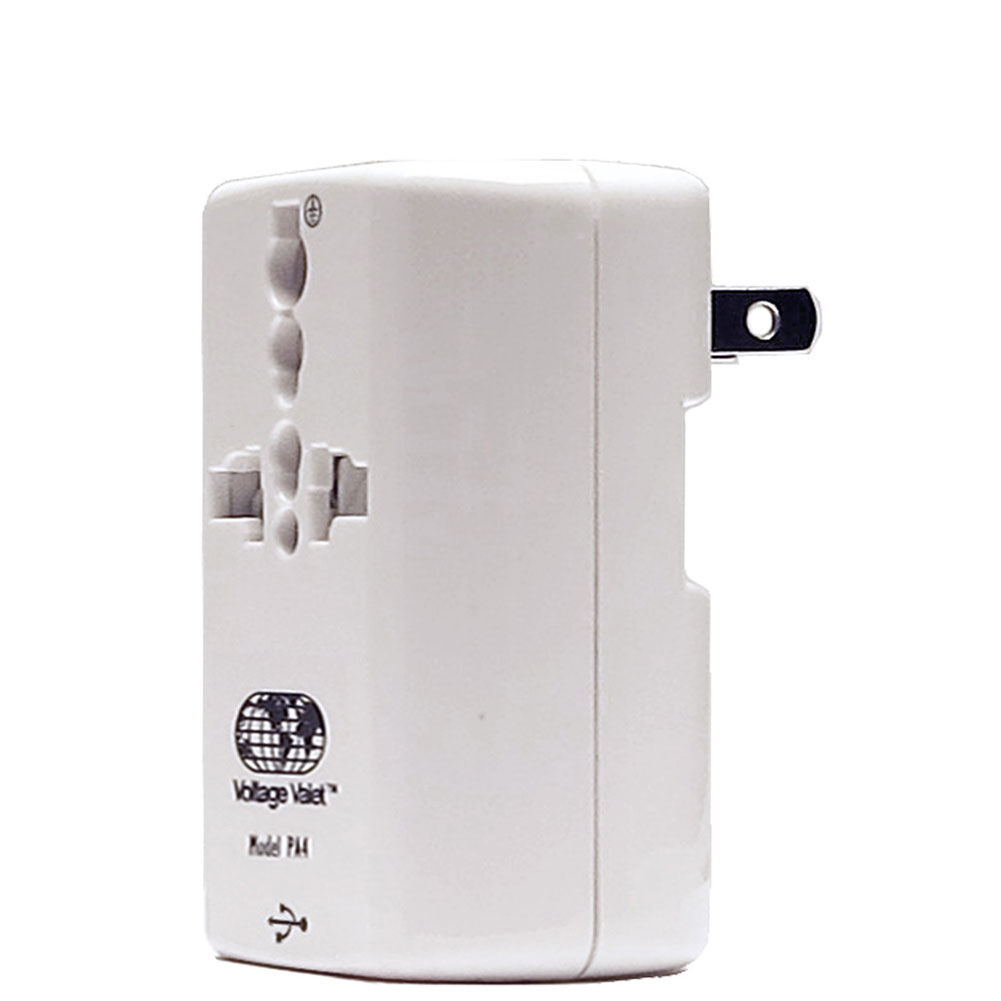 Universal All-In-One Travel Adapter With USB
Universal Travel Adapter with USB cable connection changes pin configurations depending on the country you are traveling to. This All-in-one adapter covers more than 150 countries. Australia, China, France, Japan, United Kingdom, and more!
Dimension (in): 2.8 x 2 x 1.25 (without pins extended)

Weight: 3.1 oz

USB: Input AC 100V - 250V, 50/60 HZ Output DC 5V, 2100mA

Rated Voltage: AC 100V - 250V

Wattage: 2500W, 10A

Note: Adapter plugs do not convert voltage. When voltage conversion is needed, use an electricity converter. This adapter does not work in South Africa.

Style #: PA4
Universal travel adapter plug will work in Australia, China, France, United States, Japan and many other countries. Power adapter has one USB cable connection for use with tablets, smart phones and GPS devices. Adjustable plug pins fir outlets in North America, Continental Europe, Australia, New Zealand, China, United Kingdom, Hong Kong, India and the Middle East. Make sure to use this universal adapter plug with products that match voltage requirements of country being visited. Travel adapter will convert to DC current for USB port. Includes a drawstring travel pouch.
IMPORTANT: The PA4 Universal Travel Adapter DOES NOT convert electricity. For this you need a converter. The adapter simply modifies foreign outlets.
Converters
Some countries operate on 220 volt electricity and is generated at 50Hz (Cycles) Alternating Current. United States 110-120 volt electricity is generated at 60Hz (Cycles) Alternating Current. This difference in cycles may cause the motor in your 60Hz United States appliance to operate slightly slower when used on 50Hz foreign electricity. Most modern electronic equipment including battery chargers, computers, iPods, etc., will not be affected by the difference in cycle.