Going In Style Clothesline Kit with Sink Stopper, and 7 Forever New Soap Packs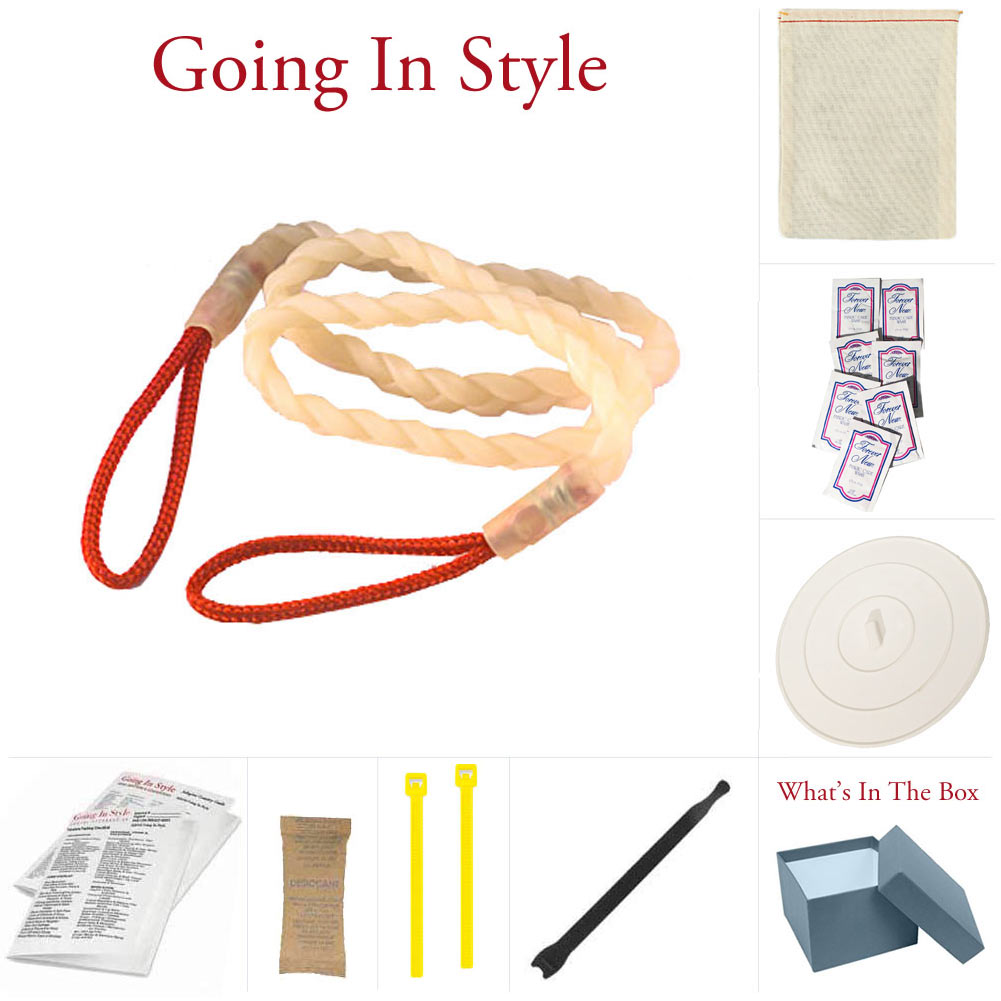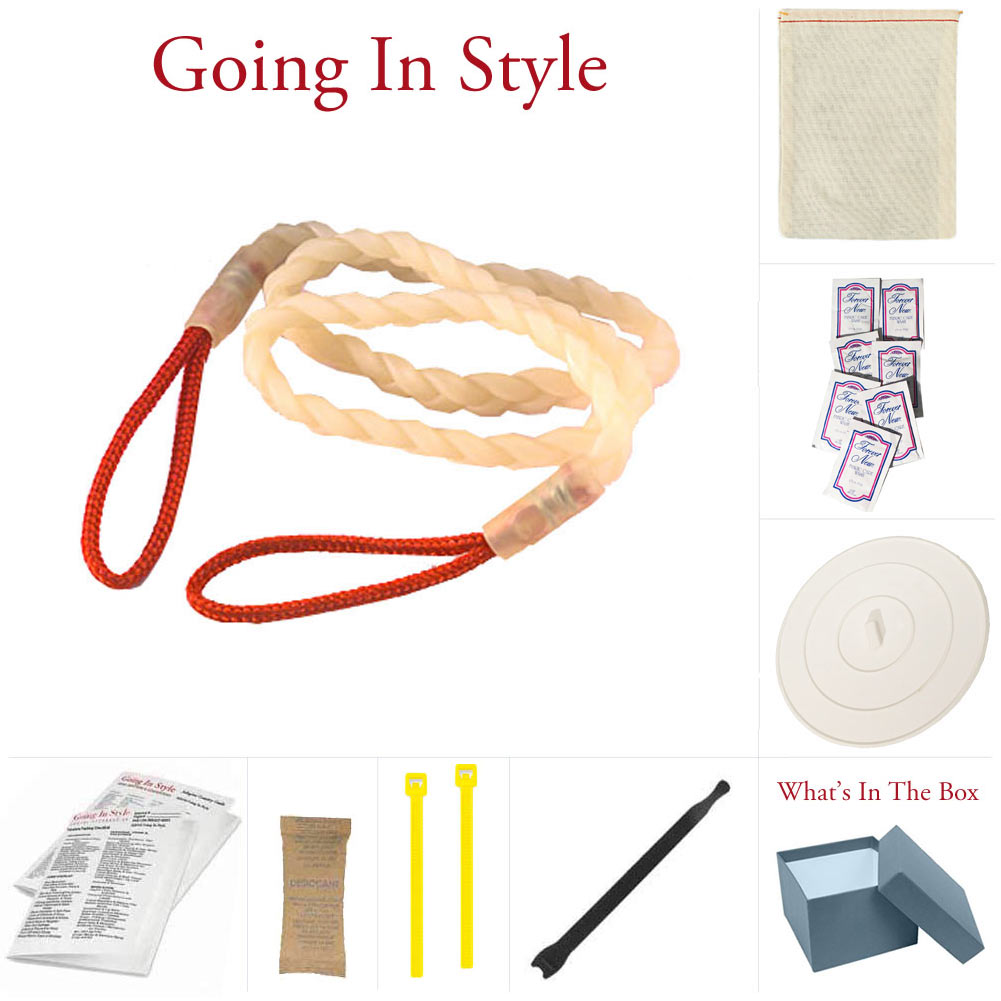 Going In Style Clothesline Kit with Sink Stopper, and 7 Forever New Soap Packs
Wash your pillow cases, clothes and undergarments while traveling with Going In Style's super gentle, biodegradable Travel Laundry and Soap Kit.
Bring this super strong clothes line when you travel so you can wash your laundry no matter your destination. The organic travel Laundry Detergent is gentle on clothes and gentle on the environment. Take Forever New Laundry Detergent with you when you camp or are on a road trip.
Made for travel - this very high quality flexible clothesline can meet the various needs of travelers for that quick overnight wash. Very strong travel clothesline has loops on both ends that can stretch across the bathroom up to 7 feet and be attached to a shower head or towel rack.
The gentle and organic powder laundry detergent is great for washing travel pillow covers and other comfort sets.
Laundry Clothesline, Stopper and Soap Kit Features:
Portable traveler's laundry line conveniently dries your hand wash, socks, undergarments or other clothes overnight
Simply attach your damp clothes through the rubber braiding - no need for clothespins
Clothesline is made of a surgical quality braided rubber tubing that will last for decades
Travel clothes line and accessories pack up inside its own 3 x 5" pouch - Tan rubberized cord + red loops
Whats in the GIS Box: Clothesline,Sinks Stopper, 7 Forever New soap packs, 2 ties, 1 Velcro strap, white cloth pouch for travel
About Forever New
Forever New® Fabric Care Wash is a pure, organic fabric wash formulated to gently clean, brighten and promote longer life for all fine washables. A natural base of multiple sodas and citrus, our special formulation is highly effective and uniquely formulated for all types of washable fabrics. Forever New products contain no bleach, optical brighteners, and lanolin or petroleum products. This concentrated blend gently lifts stains and soils while rinsing completely from the fabric leaving no soap residues to damage thread fibers. Forever New preserves fiber-flex and elasticity, allowing all fine garments to look new longer.
Forever New® Fabric Care Wash is a pure, organic fabric wash formulated to gently clean, brighten and promote longer life for all fine washables. The special blend for this fabric care is formulated to gently clean, brighten and promote longer life in all fine washables while preserving and maintaining elasticity. Forever New is biodegradable and environmentally safe and does not contain any chlorine or bleach. Forever New is a high-efficiency wash designed for front loaders and HE compatible washers